This is one of my favourite things about the end of the year, looking back over my past year of reading and forward to next year as well! This annual survey is hosted by the incredibly talented Jamie @
The Perpetual Page Turner
.
2018 Reading Stats
Number of Books You Read: 110
Number of Books You Re-Read: 7
Genre You Read The Most From: Contemporary
Best in Books
1. Best Book You Read in 2018?
I love how this survey always starts out with the toughest question! I read so many great books this year, but I think it'll be a tie between The Magic Strings of Frankie Presto and All Your Perfects.

2. Book You Were Excited About & Thought You Were Going To Love More But Didn't?
The Language of Thorns was one of my most anticipated releases this year and, while I enjoyed it, I didn't love it as much as I had expected to.

3. Most Surprising (in a good or bad way!) Book of 2018?
I went into My Heart Joins the Thousand completely blind because Jessica @ Novel Cravings had an ARC, and I decided to read it along with her, but I was BLOWN AWAY by the story -- this is truly an under the radar book of 2018 and one that I wish had more love.

4. Book You "Pushed" the Most People to Read (and they did) in 2018?
The Great Alone, the Darker Shade of Magic series, and Eleanor Oliphant is Completely Fine.
5. Best Series you Started in 2018? Best Sequel of 2018? Best Series Ender of 2018?
Strange the Dreamer and Muse of Nightmares for series starter and ender. INCREDIBLE. Best sequel would go to The Well of Ascension.
6. Favorite New Author You Discovered in 2018?
CHRISTINA LAUREN. Runners up are Helen Hoang and John Boyne.
7. Best Book From a Genre You Don't Typically Read/Was Out of Your Comfort Zone?
Lonesome Dove -- it's a WESTERN and one of my husband's favourite books. He's been bugging me to read it since we first met and then I decided to make the book my July project and I LOVED IT.
8. Most Action-Packed, Thrilling, Unputdownable Book in 2018?
I could easily pick Lonesome Dove again, but I think I'll go with Pieces of Her, which I devoured in two days … I can't wait to read all of Karin's backlist.
9. Book You Read in 2018 That You Are Most Likely To Re-Read Next Year?
I had fully planned to reread All Your Perfects as soon as my copy arrived in the mail, but I think my heart needed a bit longer to heal, but it'll happen in 2019 for sure.
10. Favorite Cover of a Book You Read in 2018?
The covers of both books are so pretty -- and it's hard to know whether the UK or US cover is prettier!
11. Most Memorable Character in 2018?
Eleanor Oliphant
12. Most Beautifully Written Book Read in 2018?
It's a tie between The Heart's Invisible Furies and The Magic Strings of Frankie Presto
13. Most Thought-Provoking / Life-Changing Book of 2018?
The Heart's Invisible Furies -- I was still thinking about that book months after I finished it.
14. Book you can't believe you waited UNTIL 2018 to finally read?
Lonesome Dove!
15. Favorite Passage/Quote From A Book You Read In 2018?
"You're a storyteller. Dream up something wild and improbable," she pleaded. "Something beautiful and full of monsters."

"Beautiful and full of monsters?"

"All the best stories are."
― Strange the Dreamer

16.Shortest & Longest Book You Read In 2018?
How I did this: Went to my read books on Goodreads and sorted by page number and just looked for what I knew I read this year that was the shortest and longest.
Longest -- Lonesome Dove
Shortest -- Losing Lily
17. Book that shocked you the most?
It was hard to think of a shocking book, but I'll go with Beautiful Bastard by Christina Lauren. I've read steamy books (heck, I've read Fifty Shades of Grey) but I was still surprised by sex in the first chapter of this book, and once per chapter for the first few chapters of the book!
18. OTP of the year (you will go down with this ship!)
I read A Court of Frost and Starlight this year, so my answer is the same as previous years: Rhys and Feyre

19. Favorite non-romantic relationship of the year?
The Golem and the Jinni -- such a beautiful story with such intricately developed characters.


20. Favorite book you read in 2018 from an author you've read previously?
I've read a few of Kristin Hannah's books, but The Great Alone BLEW ME AWAY.

21. Best book you read in 2018 that you read based SOLELY on a recommendation from somebody else?
The Heart's Invisible Furies for SURE. I picked it up because Alyssa @sweptawaybybooks loved it so much and it never would have caught my eye otherwise.
22. Newest fictional crush from a book you read in 2018?
I'm not really a book crush kind of girl, but I'll pick Rhys again this year ;P
23. Best 2018 debut you read?
When My Heart Joins the Thousand -- please, please, PLEASE add this to your TBRs!
24. Best worldbuilding / most vivid setting you read this year?
I loved the world of Renegades! It wasn't a series that was really on my radar, even though I loved the Lunar Chronicles, but I'm glad I decided to pick it up.
25. Book that put a smile on your face / was the most FUN to read?
Happiness for Beginners - that book filled my heart with so much joy that I immediately passed it along to a coworker who needed a pick me up.
26. Book that made you cry or nearly cry in 2018?
Oh gosh … The Heart's Invisible Furies, All Your Perfects, The Magic Strings of Frankie Presto, Blind Kiss, The Next Person You Meet in Heaven, Happiness for Beginners, Strange the Dreamer, Muse of Nightmares … I cry easily in books!
27. Hidden gem of the year?
I really, really enjoyed Jessi Kirby's latest book, The Other Side of Lost. I didn't see too much buzz about that one, but it warmed my heart and I devoured it.

28. Book that crushed your soul?
At the time of drafting this, I'm 300 pages into A Little Life and I already have a feeling that this is going to be that book for me this year … if I finish it by December 31. If not, it'll be that book for this question at the end of 2019.

29. Most unique book you read in 2018?
I DNFed this book, but I think I'd have to pick Lincoln in the Bardo. I was trying to use up some Audible credits and the reviews raved about this one and I was intrigued by the use of so many narrators. Super unique premise of having the story narrated by ghosts and then using so many actors to provide all the different voices, but I was so lost and confused that I couldn't finish it.

30. Book that made you the most mad (doesn't necessarily mean you didn't like it)?
If You Don't Have Anything Nice to Say -- the narrator is not a character that you're meant to love but it was one of the strongest features of this book. I struggled to rate it when I finished because I didn't like her, but I liked the book … a sign of a well-written book!
Your Blogging / Bookish Life
1. New favourite book blog you discovered in 2018?
I'm loving Nabiha's reviews at We B Bookin and will be obsessively stalking her blog to see what she thinks about God of Small Things.
2. Favourite review that you wrote in 2018?
Sometimes reviews for books I loved are the hardest to write, but the words flowed easily when I raved about All Your Perfects.
3. Best discussion you had on your blog?
I didn't share too many discussion posts this year, but it's something I want to change in 2019.


4. Most thought-provoking review or discussion you read on somebody else's blog?
Trisha Jenn Reads has been sharing the most beautifully honest posts about pregnancy and loss on her blog - starting with this one about the loss of her son. I SOBBED when I read it.
5. Best event that you participated in (author signings, festivals, virtual events, memes, etc.)?
Seeing Jodi Picoult in October!


6. Best moment of book blogging/your book life in 2018?
Getting approved for some SUPER highly anticipated ARCs!
7. Most Popular Post This Year On Your Blog (whether it be by comments or views)?
I think it might have been my spring TBR? I need to be more engaged with Top Ten Tuesday next year as well.
8. Post You Wished Got A Little More Love?
Always, my Marko Monday posts! I love sharing picture book reviews, as well as updates on my little man … who's not so little these days.
9. Best bookish discovery (book related sites, book stores, etc.)?
Bookish podscasts for sure (No Thanks We're Booked and He Read She Read are two favourites!)
10. Did you complete any reading challenges or goals that you had set for yourself at the beginning of this year?
Kind of? I have a whole post coming on that soon, so stay tuned!
1. One Book You Didn't Get To In 2018 But Will Be Your Number 1 Priority in 2019?
Queen of Air and Darkness
2. Book You Are Most Anticipating For 2019 (non-debut)?
Daisy Jones and the Six
3. 2019 Debut You Are Most Anticipating?
I haven't seen any that caught my eye yet...
4. Series Ending You Are Most Anticipating in 2019?
Does The Bride Test count since it's a companion novel?
5. One Thing You Hope to Accomplish or Do in Your Reading/Blogging in 2019?
No pressure -- just keep it fun and not complicated.

If you filled out this survey, please leave me a link to your post and I'll stop by! Thank you from the bottom of my heart, as always, for taking the time to visit my little corner of the internet =)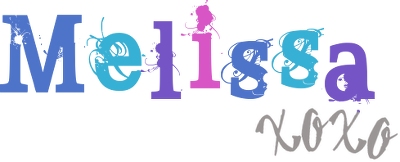 Read More