Top Ten Tuesday is hosted by Jana @
That Artsy Reader Girl
. Today's topic is books that I didn't get to in 2018 ... these are the ones that will be my top priority in 2019!
1. Alias Grace by Margaret Atwood
Ironically enough, this was the book on my 18 books to read in 2018 list that I said I would read, even if I only read one book on the list. I really, really want to watch the mini-series, but I have to read the book first.
2. The Revolution of Marina M by Janet Fitch
White Oleander (Janet's debut novel) is one of my favourite books of all time so I can't BELIEVE I haven't read this yet! The sequel comes out this year and I'd love to read both back-to-back.
3. Girls Burn Brighter by Shobha Rao
I was going to pick this up during March's All the Short Ones readathon but I got distracted by other books.
4. Crazy Rich Asians by Kevin Kwan
Everyone and their dog has read this book by now ... except me.
5. Queen of Air and Darkness by Cassandra Clare
I know, I know ... gotta get on this ASAP.
6. Archenemies by Marissa Meyer
I was pleasantly surprised by Renegades so I need to finish this duology while I still remember what happened in the first instalment.
7. Love and Other Words by Christina Lauren
I borrowed this from the library and didn't read it before it was due back. My TBTB Secret Santa gifted me a copy so I am determined to read this ASAP!
8. A Little Life by Hanya Yanigahara
I started this one early in 2018 but I think I had a bit of a big book hangover after The Heart's Invisible Furies, so I set it aside. Then there was a read along happening with some people on Bookstagram, so I jumped on board. And then didn't read it. But I started it the next month and read maybe 200 pages? And then set it down again. I know I'm going to love it ... I don't know why I'm so hesitant to read it!
9. Quiet: The Power of Introverts in a World That Can't Stop Talking by Susan Cain
My boss recommended this book to me and I borrowed the audiobook from the library to read alongside the print version (I find this helpful with non fiction to keep me focused), but I returned it to the library twice. I know that this book is going to resonate with me and I need to pick it back up.
10. Little Sister by Barbara Gowdy
For Christmas 2017, my book club did its first book exchange. And I haven't read the book that I received yet. We also had the idea of bringing the books back in and exchanging them but, in order to do so, I gotta READ IT.
How about you? Any books that you didn't get to in 2018 that you're dying to pick up? Any suggestions on where I should begin with my list? Let me know in the comments and leave me a link to your post so that I can stop by!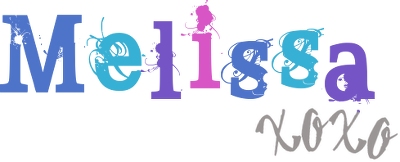 Read More