If February was a quieter reading month, I made up for it in March ... and then some! I participated in two readathons in March, which definitely helped. Middle Grade March, hosted by
Life Between Words
, went for the whole month, but I primarily participated during the first half of the month, since the last two weeks of the month were dedicated to the second round of ATSOReadathon, hosted by Jessica @
Novel Cravings
.
1. The Immortalists by Chloe Benjamin
My book club selected this one, and I was so pumped to read it. It's gorgeous, and I've seen it pop up on so many Bookstagram feeds. I enjoyed it, I really enjoyed it, but there was something that prevented it from being a perfect book. I think it was mainly the fact that I didn't feel fully connected to any of the characters -- the storyline flips between siblings, and for some of them I lacked in feeling connected because I'd jumped into their lives after so much backstory had passed. The story had the potential to be a massively epic novel (like 800 pages) but in reality it's just over 300 pages. I needed MORE.
2. Absolutely Normal Chaos by Sharon Creech
I joined Middle Grade March this month, and this was the first book I picked up. I read Walk Two Moons when I was a student teacher, and loved it; however, this book has sat on my shelves unread for YEARS. It's written journal-style (my FAVOURITE thing ever) and the storyline absolutely swept me up and captured my attention.
3. Fantastic Beasts and Where to Find Them by J.K. Rowling
I'd had this on hold at the library forever, and then it was my turns just as Middle Grade March started up! I read this in a single day, and liked it well enough. The narrator was definitely the best part =)
-- Red Badge of Courage by Stephen Crane
I've had this book on my TBR forever and ever since my sister had enjoyed it during high school. It's written in a dialect form, where I found myself sounding the words out loud to try to figure out how they were pronounced. So I decided to give it a shot on audio, but it was completely not holding my attention, so I decided to put it down.
4. The Thief by Megan Whalen Turner
As a Newberry Honor book, I had high hopes for The Thief but, sadly, it did not deliver.
5. The Music of Dolphins by Karen Hesse
Pure magic. I LOVED THIS BOOK.
6. A Handful of Time by Kit Pearson
A coworker randomly mentioned this book in conversation, and I came home from work and decided to pick it up. I hadn't read this book since I was 10 or 11 and I thought it was just as wonderful today. It's interesting seeing how many things really date the story (some of which are politically incorrect today), but also to realize that these changes have happened in my lifetime.
7. Wild is She by Wilder Poetry
This book is absolutely GORGEOUS, inside and out.
8. Wild Embers by Nikita Gill
Erica @ cozybooksandcoffee recommended Nikita Gill so I decided to start with this one. Her poetry is stunning, and I hope I'll be able to pick up her other book SOON.
9. Love her Wild by Atticus
As I devoured the other two books of poetry, I decided to reread a favourite from last year.
10. Syren by Angie Sage
HOLY this book was a slog. It took my almost all month to get through. I flipped between print and audio, but then the audiobook was due back at the library and I still had four chapters to read. It took me a FULL WEEK to pick up the hard copy because I just did not want to pick the book up and read it. I only have two books left in the series, and I feel like I should just finish it, but another part of me is like "nnoooooooo!!! don't dooooooo itttttt!"
11. The Boy in the Striped Pajamas by John Boyne
I bought this book right after I finished The Heart's Invisible Furies because I just needed more of John Boyne's writing in my life. It was the perfect book to read for the ATSO Readathon because it's super short, but I also though it was middle grade because of the narrator's age. By the time I finished the book, I realized that it isn't middle grade
12. Anne of Avonlea by L.M. Montgomery
I love love loved Anne of Green Gables, and still really enjoyed this one, but not quite as much as the first book. I feel like this was the turning point in the series for me as a child because Anne is trying to be spunky, but she's very grown-up at the same time. I'm excited for the next book, as she heads off to college.
13. The Other Side of Lost by Jessi Kirby
14. 9 Days and 9 Nights by Katie Cotugno
I am on FIRE with my review books this year -- stay tuned for reviews closer to the release dates!
15. I Shall Be Near To You by Erin Lindsay McCabe
I really enjoyed this one, but it fell a bit flat for me. As a Canadian reader, I don't know that much about the specifics of the Civil War, and I felt some of the historical details weren't explained in enough detail for me. For American readers who studied the Civil War in school, I'm sure that certain parts of the book were easier to understand. On the whole though, it was still an excellent story with a solid cast of characters and I'm glad I picked it up.
I've also got a couple of other books on the go, but I'm not 100% sure that I'll finish anything else before the end of the month. I'm pretty proud of myself for finishing 15 books -- I read 13 last year when the #ATSOReadathon was a month long, all of them under 300 pages, but this year some of the books are a bit longer!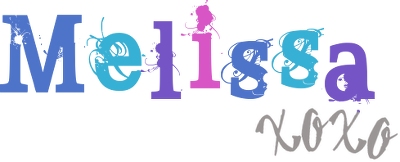 Read More