I swear, I blinked and February was over. Granted, it's the shortest month out of the year, but still -- it's over already? I'm grateful that we have an extra day this year, and here's what I got up to over the past four weeks!
The Books
Books Read: 4 (Winter, Everywhere, Everywhere, Six of Crows and Maybe in Another Life)
I read most of Winter last month, but the other three were this month. I also read most of A Feast for Crows, but it'll be counted as next month's read.
Books Acquired: 4 (Stars Above, Maybe in Another Life, Mistborn and Of Metal and Wishes)
After experiencing Winter, how could I not indulge in just one more book in the Lunar Chronicles world?!? The other three were gifts, from my amazing TBTB Secret Santa and my equally fabulous OTSP Secret Sister!
The Challenges
Prequel & Sequel Challenge: +12 (Winter)
TBR Challenge: +3 (Winter, Everywhere, Everywhere and Six of Crows)
Around the Year in 52 Books: 4 challenges completed: the next book in a series you are reading (Winter), a book that everyone's talking about (Everywhere, Everywhere), a book that you meant to read in 2015 (Six of Crows) and a book by an author you discovered last year (Maybe in Another Life).
The Blog
I started the month off with posting
my February TBR
. Although I didn't quite finish A Feast for Crows, I still consider this a success! After a bizarre sequence of events,
my TBTB Secret Santa Round 2 gift arrived in the mail
(Tiff @ Mostly YA Lit is amazing you guys, and you should follow her on all of the social media things!) I'm also participating in the OTSP Secret Sister project for the very first time, and my secret sister is a-ma-zing! I'm so excited to go shopping and send out another package of goodies next month! I shared
a book haul
, including both the secret packages that arrived in the mail this month.
In previous years, I've always heard about the Love-a-Thon while it's going on, but this year I was proactive and signed up in advance, so I was able to write and schedule a few posts (the
introductory post
, the
mix-and-match challenge
and the
bingo challenge
!) Although I didn't participate as much as I had hoped (mainly due to our upcoming move, and the fact that I packed all the books that I could have used to photograph and participate in the challenges), I definitely felt the love around the blogosphere and enjoyed discovering some new book bloggers, bookstagrammers and booktubers, all of whom I've continued to follow. It was tons of fun, and I will definitely sign-up again next year!
I also shared some On My Nightstand posts, a few Thursday Tracks, and the rest of my posts related to real-life occurrences, which I'll recap for you below.
The Other Stuff
As I shared
in a bookish-related post
, we've decided to put our condo on the market and see what happens. It's crazy and exciting and terrifying all at the same time. We've been packing like crazy (mainly books and
even my old journals
) and we've rented a storage locker for early March. We'll then paint our place and hopefully be ready to list in early April. Keep your fingers crossed that the market stays hot enough to sell quickly, but not so hot that we can't find a bigger place to buy!
Marko celebrated his third birthda
y, which was wonderful and perfect. We had a whole week of birthday fun with my mom and sister here for Family Day weekend (a statutory holiday here in Canada), followed by his actual birthday on Tuesday, then his party with his friends the following weekend and my father-in-law visiting! The only downside (or upside?) to extending his birthday is that we had cake day after day after day. In March, I'm looking forward to getting back to healthier eating and regular yoga!
How about you? What was the highlight of February for you? Have you read anything sensational so far this year? Let me know in the comments below, and thank you so much for stopping by =)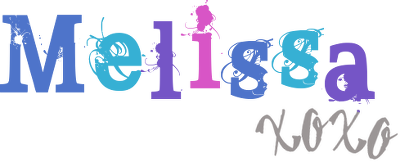 Read More