I know that this is going to be a theme each month, but how is it already the end of January? I feel like 2016 just began, and now we're already a month in.
The Books
Books Read: 3 (Fairest, The Sculptor and The House in the Sky)
Finally, the end of my reading slump!
Books Acquired: None
I'm not counting my Christmas book haul, since those books were technically from last year.
The Challenges
Prequel & Sequel Challenge: +1 (Fairest)
TBR Challenge: +1 (Fairest)
Around the Year in 52 Books: 3 challenges completed: a "between the numbers" books (Fairest), a book from the Goodreads Choice Awards (The Sculptor) and a memoir (The House in the Sky).
The Blog
January always seems like a busier blogging month, since there's so many new year's posts to share! This month I started off with
my bookish resolutions
,
wrapped up last year's challenges
and then
set goals for this year's challenges
. One of my favourite posts to share was my
Christmas book haul
! I also set some
series reading goals
for myself, as well as a list of
16 books that I want to read in 2016
.
I reviewed my last pending read but unreviewed review copy (
Night Film
) and
talked openly about my reading slump
. I also brought back Marko Monday with a review of
Alphabet Trains
!
I joined Top Ten Tuesday and shared
2016 releases that I'm anticipating
, as well as
ten books that I recently added to my TBR list
.
The Other Stuff
Christmas was pure magic this year, as I had expected. It was absolutely spectacular to watch the magic of Christmas through Marko's eyes, especially when he saw the empty plate of cookies in the morning and realized that Santa really had come to visit and left presents under the tree. Christmas was wonderful with my parents, and my dad even came home for the afternoon to open presents, rather than us hauling everything up to his extended care facility and opening gifts there. It was really nice to relax at home while spending time with him, and made Christmas feel a lot more like it was before his accident.
Work is crazy busy, as always, but we did find a new marketing person and she's absolutely perfect. I'm so happy to be back in my old job but grateful that I had the experience to take on a different role for a while, as well as gaining some experience with the hiring and training process. I'm also back at school as of this week, so will be juggling work with school and trying to fit some reading in whenever I can because I am HOOKED on Winter and I can barely put the book down! I'm supposed to be finished Chapter 1 and starting on Chapter 2 for school, and I haven't even picked the book up yet. Part of the problem is that the textbook STINKS. They must have used an awful smelling ink on the pages or something, so it's not inspiring good study habits for me.
The craziest bit of news is that Marko is going to be three in less than two weeks. I cannot believe that I almost have a three year old and that he has grown up so quickly into such an amazing little man. He is smart and kind and gentle and caring and fun loving and spunky and full of joy and everything that I could have hoped for in a child. We've been asked on many, many occasions if we're planning to have a second child. At this point, the answer is no, mainly because our condo is just too small for another baby, so we'd need to consider moving first. I also feel that Marko is everything that I wanted in a child, and more, and I feel like my life is completely fulfilled with him in it.
What's happened in your life this past month? Have you read anything interesting lately? Are you sticking to your New Year's goals? Let's chat in the comments below, and thanks for stopping by!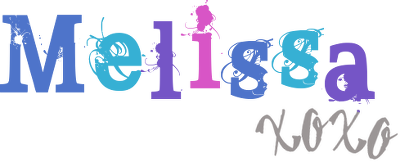 Read More