Top Ten Tuesday is, as always, hosted by
The Broke and the Bookish
. Today's topic is ten books that would be on the syllabus if I was teaching a course on a particular topic. Bullying is a sensitive topic for me, and therefore I have decided to make a list of books that I would teach if I had a course on bullying. The goal of this course would be for the students to learn about how bullying impacts the bullied and to hopefully inspire them to be better people.
1. Before I Fall by Lauren Oliver
Since this book is told from the bully's perspective, this sounds counter-productive, but this is an amazing book and one that would really resonate with a reader who was bullying another. Often, we can't see the bad things in ourselves until we see them reflected in a piece of literature, and this book could do that for others.
2. Tease by Amanda Maciel
This is another book told through the bully's eyes, and one that I couldn't even finish, but I think it would be great for discussion. The main character shows no signs of understanding that her bullying pushed a girl to commit suicide, and it inspired me to write my first every DNF review.
3. Wonder by R.J. Palacio
Ever since I finished this book, I have believed that bullying would cease to exist if this book was mandatory reading in every school. This course could allow me to make one more step towards that goal.
4. Dear Bully by Various Authors
I had such a strong emotional reaction to this book that I could only read it in small pieces. There are such powerful pieces in this book, that I couldn't omit it from this syllabus.
5. Some Girls Are by Courtney Summers
This book was INTENSE and tells the story of just how mean girls can be to one another.
7. The Beckoners by Carrie Mac
I found this book to be gut-wrenching and very similar to Some Girls Are.
8. Nineteen Minutes by Jodi Picoult
Although being bullied is no excuse for resorting to school shootings, this book opened my eyes to what those boys went through and how they felt that they had no choice but to take the wrong type of action. I bawled so much on a ferry that a kind little old lady offered me Kleenex and chocolate.
9. Aristotle and Dante Discover the Secrets of the Universe by Benjamin Alire Saenz
I read this recently, and it still resonates in my heart. This syllabus is very girl book heavy, and adding this book helps to round out the topic of bullying to include boys as well.
10. Freak the Mighty by Rodman Philbrick
I haven't read this one yet, but I loved the movie and it's another boy book. Plus, what course is complete with out a book to movie adaptation?
Have you read any other books that deal with bullying? Let me know in the comments below, and thanks for stopping by!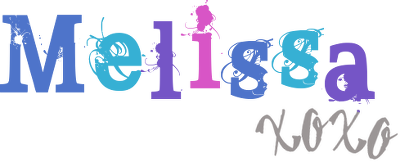 Read More