I read my first Renée Carlino book en route home from one of my best friends' wedding in Ontario. My flight got delayed after my first stop in Calgary and I sought solace in a light contemporary novel because I just really wanted to get home. I enjoyed it but I was also so tired by the journey and the delays that I think the exhaustion prevented me from enjoying it to the max.
I honestly don't know what prompted me to request Blind Kiss for review since my first experience with Renee didn't make me jump for joy, but HOLY SMOKES am I glad that I read this book. I gobbled it up over one weekend and I could scarcely put it down. Not only that, it made me cry on THREE separate occasions. It was an emotional roller coaster and one of the best adult contemporary romances I've read.
The story is told in alternating timelines which is a trope that I love. I love being in the present and knowing that certain things are going to happen, but then blasting back into the past and trying to piece together the storyline to figure out how we're going to get to the present. Penny and Gavin meet during a psychology experiment: to kiss a stranger blindfolded. What follows is a friendship like no other as they help each other through so many ups and downs. I loved that Gavin wanted more out of their friendship but Penny had such solid reasons for wanting to remain friends -- yet I still kept fighting for them. I don't want to say much more lest I spoil things but the storyline plays out perfectly and I wouldn't have changed a thing. And did I mention that this book made me cry THREE TIMES?!? Beautiful, just beautiful.
Pack this one into your beach bag alongside a package of kleenex and some oversize shades to hide your puffy eyes. It's contemporary perfection and I cannot wait to read more of Renée's works!
Note: An egalley was provided by the publisher in exchange for an honest review.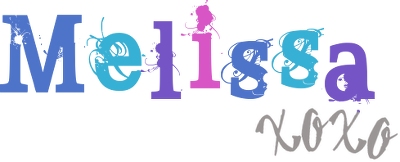 Read More