I saved this as a draft post last summer so I don't know who to credit for where I found this or whose tag it is … if you know, please let me know too!
1. What three books do you want to read this summer?
I plan to read all of the things! Three that I really want to get to are: Queen of Air and Darkness (I AM READY!), Crimes of Grindelwald (plus watching the movie for the first time!), and Wundersmith (because I loved the first one so much).
2. Which character most embodies the traits of summer?
Amy in Roger and Amy's Epic Detour. I kind of want to reread this book!
3. What book do you most associate with the physicality of summer?
Anything by Sarah Dessen -- her books are the definition of summer.
4. What kind of books do you like to read on holiday? Any books that hold memories to certain places?
I read such a wide variety of books in the summer, so it's hard to say specifically. Generally, I gravitate towards contemporaries in the summer, but I also have very distinct memories of reading Shadow of the Wind on a beach on my honeymoon, which is pretty much the opposite of contemporary.
5. If you could go on holiday with any author, who would you go with and where? What would you want to know?
To Hogwarts with J.K. Rowling!
6. What's your top book of the year so far?
I've read so many! I loved Kingdom of Ash, three middle grades (Nevermoor, Echo, and Sweep), The Light We Lost, Where the Crawdads Sing and SO much Christina Lauren.
7. How did you spend your summer holidays as a child?
Ha ha … reading! We'd always go on a big camping trip and I'd load up on library books and read in the backseat, at the campsite, and every other spare moment throughout the summer.
8. What are your plans this summer?
Still the same as when I was a child … reading! My husband and my son are heading out on vacation just the two of them so I'll have three weeks solo before I join them. It'll make the days go by quicker to be lost in a good book, plus I have some catching up to do with how little I read in April and May and how many books I've purchased so far this year (#theunreadshelfproject2019 I'm coming for you!) I'm also participating in #summerofmyshelves on Instagram and committing to no library books and purchases for the summer (ignoring the first week of July when I added a few more to my shelves … oops!)

How about you? Any exciting summer plans and books that you plan to pick up in the next few months? Let me know in the comments below!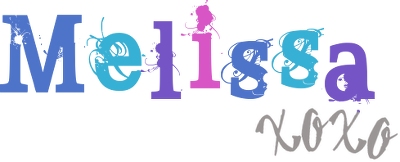 Read More