I've read a few poetry books on Netgalley this year, so I thought I'd review them all in one post! The first book has been out for a few months now, but the other two are both out in the world today.
She was the whiskey:
a hard hit with a slow burn.
I was the chaser.
Honeybee by Trista Mateer
I've wished for books on Netgalley, but they're usually books that I never thought I had a chance of actually receiving for review, so I was surprised to get the email that my wish had been granted for Honeybee! I went into this book completely blind since I'd requested it because it was poetry and because the name Melissa means honeybee (from the Greek word melia). While I can't say that Honeybee has taken the title of favourite poetry collection of all time, I still really enjoyed this one. The writing was lyrical and beautiful and I loved all the little extras (like pressed flowers) in between the poems that made the book feel so real. I haven't yet seen this one out in the world, but I imagine that it's quite spectacular in hardcover.
"i wish i could be her friend,"
the girl whispers
down into the
tear-stained pages,
lovingly caressing
the gold-dipped edges.
"no--i'd rather be her."
- ariel.
the mermaid's voice returns in this one by amanda lovelace
I read, and loved, amanda's first collection of poems, but I haven't yet read the second one. After reading this volume, I know that I need to go back and read them all together because they are amanda's story as she gains back the strength that was taken from her. Her writing is so powerful and I absolutely love the way she takes fairy tales and flips them on their end, giving the girls in the stories back the power that the traditional fairy tale has stripped away. Incredible poetry, absolutely incredible.
Every Word You Cannot Say by Iain S. Thomas
Sadly, I didn't enjoy this poetry collection as much as I've enjoyed others. Iain does some creative things with his words, include shape poems, but on the whole the collection fell a bit flat for me. At first, I was intrigued by the fact that he has some words in colour on the page but I kept getting distracted by the coloured words and trying to figure out if there was some meaning behind which words were in colour (if there was, it went over my head).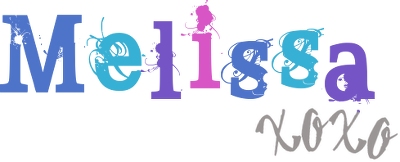 Read More