Only one more month left in 2018! This is the time of the year when my reading slows way, way down. This month it was partly due to a head cold that interfered with my ability to concentrate (although my PVR is blissfully empty!) but it's also because I find myself looking at all the books that I had really wanted to get to by the end of the year and I start feeling discouraged. I know, it's silly, because the goals I set for myself are just for me ... but because I know that I can't read all of the books that I need to, I end up reading way less overall. It's a fact of life and it happens every year towards the end of the year, so I just need to embrace it and roll with it.
Here's a recap of what I did read this month...
1. This Is How It Always Is by Laurie Frankel
I LOVED this book -- it was beautifully written and such an incredible family story. As much as I loved it, I was even more blown away when I read the author's note and saw that the author also has a transgendered child, which added a layer of authenticity to the story, even though the author said that Poppy's character is not based on her own daughter. The characters in the book were incredible, the story so heart wrenching and rich and well-told that I didn't want it to end.
2. Bedtime Story by Robert J Weirsema
Rob's debut novel was my favourite and I've found myself chasing that same reading experience with each of his subsequent books, but I haven't found it yet. The premise of this book was interesting, but the execution not so much. Rob's strength is in his contemporary writing so the parallel fantasy world fell flat for me and I found myself skimming those sections before returning to the main story.
3. Muse of Nightmares by Laini Taylor
I have no words - what a beautiful duology and I'm so glad that I read both books this year. I read this book as part of Tome Topple (plus 300 pages of A Little Life, which I'll hopefully finish in December).
4. The Adults by Caroline Hulse
My review was posted at the end of November -- go check it out!
5. The Clockmaker's Daughter by Kate Morton
This was my first Kate Morton and I will give her a second chance because I've heard that this is not her best book. I struggled SO HARD with this book -- I love a dual narrative story with multiple voices, but this one felt so jarring and hard to follow that I had to really push myself to finish it. I might be able to blame some of the confusion on a head cold that turned into a sinus infection, but I'm also looking forward to discussing it with my book club.
How about you? Do you also suffer from a sense of the blahs as the year draws to a close and your reading goals slip out of your grasp? Let me know in the comments and, as always, thank you so much for stopping by!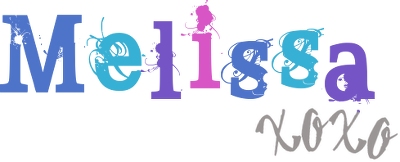 Read More