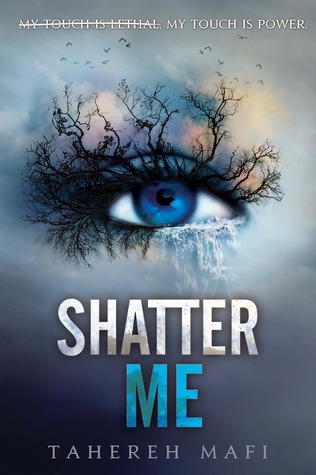 Last month, I planned to read a book that I didn't pick up so I "unhauled" it over to my husband's bookshelves. This month, I'm planning to pick up a book that I've already read -- another one that I won't have to unhaul if I don't get to it, but one that I still hope to read this month regardless.
I originally read Shatter Me back in May 2012 (the early days of this blog!) and had a bit of a love-hate relationship with the entire series. I love love LOVE Tahereh's writing but the storyline was a bit over the top at times. I really enjoyed Unravel Me, but by the time I picked up Ignite Me I'd forgotten most of what happened in the first two books so I didn't enjoy the final instalment very much.
BUT, despite all that, I still bought a copy of Restore Me (partly because it's so PRETTY) and I'm hopeful that I may enjoy the series more the second time through. So wish me luck!