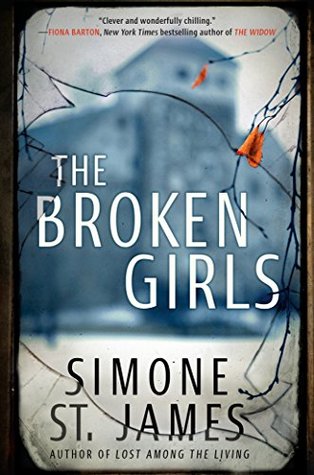 I've been on a serious thriller binge since I participated in Spookathon last October, so The Broken Girls caught my attention when it exploded in popularity all over Bookstagram due to the Book of the Month club. I requested it on a whim from Netgalley, and was pleasantly surprised when my request was approved! It was the perfect book to read during two days when I had a lot of commuting to and from a course and needed the time to unwind with a good book both before and after a day of intense learning.
In all honesty, this book might have fallen a bit short for me because of the hype. After seeing nothing but shining reviews, I went into this book with very high expectations and the book didn't quite live up to those expectations. The other reason why I was a bit disappointed is that the book isn't quite a traditional thriller (at least the kind that I've been reading lately), but is more of a historical fiction / ghost story. In all honesty, I'm not super into ghost stories, and if I had known that prior to picking the book up, I may have decided to give this book a pass.
Even though it wasn't necessarily the book for me, The Broken Girls manages to pack a LOT into just over 300 pages. There's a dual timeline, shifting between the present and the past. Our main character, Fiona, had a sister who was murdered at Idlewild, a boarding school that was closed many years ago. In the past, we follow four girls who are residing at Idlewild. In both the past and present, there's the ghost of Mary Hand, who haunts the grounds of Idlewild. There are other plot points in there as well, but I won't reveal those because they're spoilery. My favourite part of the book is definitely the female friendships, and the feeling of grrrrl power in the book. The love that Fiona has for her deceased sister is also beautiful and genuine.
If you enjoy a good ghost story, then The Broken Girls is the book for you. If you're hesitant about picking up a thriller, The Broken Girls might be a good place to start because it's not gory. It's a page-turner and is filled with so much content. Although it won't be at the top of my favourites this year, hopefully it will be a book that works for you!
Note: An advanced copy was provided by the publisher in exchange for an honest review.