Spring has finally arrived and all I can say is Thank You Mother Nature! We have had the greyest, wettest winter ever, and I am ever so grateful to finally see the sun! April was a much quieter reading month for me. I started the month off with two back-to-back incredible reads, and I think that put me on the verge of a reading slump, but not quite. I read part of quite a few more books, but didn't finish any of them, so my future lists may be a little longer.
1. The Magic Strings of Frankie Presto by Mitch Albom
It's been weeks since I finished this book and I'm still at a loss for words to describe how I felt about it. Can I just say that it is everything I have ever wanted in a book?
2. All Your Perfects by Colleen Hoover
I have SO MUCH to say about this book, but you'll have to wait until July to find out what those thoughts are. But I will say this: it's Colleen Hoover's best book yet and I loved it with all my heart.
3. The Golem and the Jinni by Helene Wecker
I chose this for my book club's April pick, and HOLY MOLY what a book. When I first hauled this, I received so many comments on my blog, Twitter and Instagram with people commenting that it was a favourite book. I initially had this book on my radar because one of my best friends recommended it to me, and was surprised to see that it is so beloved around the interwebs, considering it feels like an under the radar kind of book. It deserves all the love, and will definitely be on my list of favourite reads for 2018.
4. Renegades by Marissa Meyer
I picked this one up at the beginning of the month, but set it aside when I dove into The Golem and the Jinni. Despite the stop and start, I absolutely adored this book. Marissa Meyer is firmly on my favourites list; this lady can write no wrong!
5. This Girl is Different by J.J. Johnson
I decided to try something different this month, and set only one book on my monthly TBR. I went back, way back to my earliest hauls and TBRs and found the first book that I still hadn't read. This Girl is Different was a gift from Evie before she moved away. Although the insta-love was a bit of a turn off, it was still a solid contemporary, and one that I would have never picked up otherwise.
6. The Broken Girls by Simone St. James
I requested this one on a whim, and posted a full review last week.
7. A Northern Light by Jennifer Donnelly
My coworker, who I didn't know was a reader, came into work one day and pressed this book into my hands. She said, "I don't read that much, but I read this book in two days because I couldn't put it down." It took me a bit longer than two days, but that's only because I didn't have the luxury of a weekend while I was reading this -- but I DEVOURED it, and I've already ordered another of Jennifer Donnelly's books.
7. Anne of the Island by L.M. Montgomery
I'm certain that this is the spot in the series where I stopped reading, and I think I understand how my younger self felt. The first two books in the series were way better than this one, but I'm still looking forward to reading on in the series.
8. Two Steps Forward by Graeme Simsion and Anne Buist
Stay tuned for my full thoughts later this week!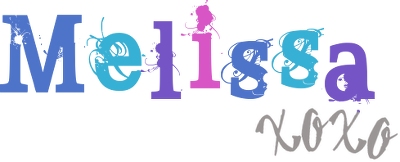 Read More