Ummm, so it's almost Easter?!? Wasn't it just New Years? I feel like this is the theme every month, but it's the truth. My birthday is in early March and I celebrated by treating myself to some new books. I've also pre-ordered a few more that will be featured in future hauls, but I'm going to try to buy a few less in coming months because I really need to start focusing on reducing my physical TBR. BUT, this post is about the books that I bought ... so let's start listing off those books...
1. Wild Embers by Nikita Gill
Erica @cozybooksandcoffee recommended some poetry books last year, but Nikita's other book doesn't seem to be available anymore? Chapters and Amazon both had ebooks, and I couldn't even find a used copy on Abebooks? I'm giving this one a short first, and then if I love it (which I think I will), I'll try to track down her other book.
2. Wild is She by Wilder Poetry
I follow @wilderpoetry on Instagram and words cannot describe how beautiful this feed is. Seriously, click that link. This book is bigger than I thought it would be (it's a large hardcover) but even more stunning than I expected.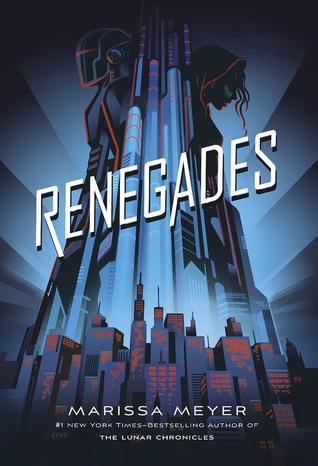 3. Renegades by Marissa Meyer
I was totally on the fence about picking this up -- mainly because the cover didn't wow me when I first saw it. I kind of felt the same about Marie Lu's Warcross, but then I ended up LOVING that book. I saw Brittni @ Brittni's Book Find raving about this book when she read it during the Bi-Annaul Bibliothon, and I changed my mind about wanting to read it. Plus, with all the superhero movies we've been watching lately (Marko is OBSESSED), I'm craving a bit of supernatural in my books as well.
4. Fractured by Karin Slaughter
5. Undone by Karin Slaughter
6. Broken by Karin Slaughter
7. Fallen by Karin Slaughter
8. Criminal by Karin Slaughter
I picked up a couple of Karin Slaughter books at the end of 2017, only to find out that they were books 7 and 8 in a series -- oops! I picked up the first book earlier this year, and loved it, so my husband bought me books 2 to 6 so that I can read the whole series. Karin writes such great thrillers!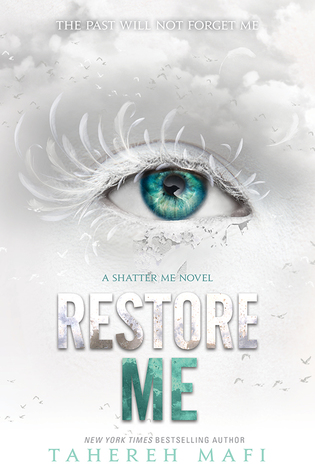 9. Restore Me by Tahereh Mafi
I was totally on the fence about picking this one up too, but THOSE COVERS. I just had to. I love, love, love Tahereh's writing and I think my issue with the series was just the length of time between reading each book. I'd like to reread the series and then pick up the fourth book.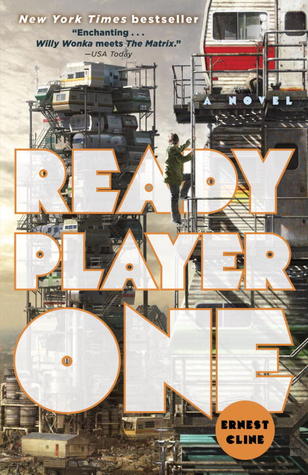 10. Ready Player One by Ernest Cline
I technically bought this one for my hubby, so I don't think I really have to count it as a book purchase, do I? I may read it, but thought I'd toss it in here as well.
11. The Room on Rue Amélie by Kristin Harmel
I loved The Life Intended when I read it last year, and was going to preorder this one, but the price of the hardcover made me pause. Only have read one of her prior books, I wasn't sure if she was quite an auto-buy-in-hardcover kind of author. At a later date, the paperback release was available for purchase -- so I decided to buy it. The premise sounds like it's totally my cup of tea, and I looooooove the cover.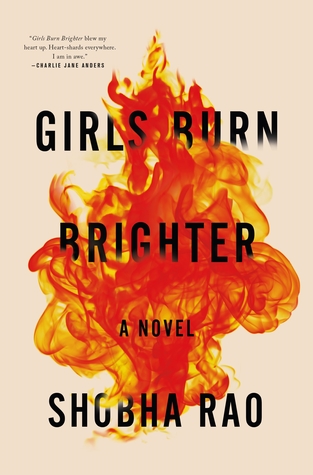 12. Girls Burn Brighter by Shobha Rao
This was a total impulse buy after I saw a few rave reviews popping up Instagram. It's supposed to be a tear-your-heart-out intense kind of read, and I CAN'T WAIT.
13. Every Note Played by Lisa Genova
Last year, I finally caught up with Lisa Genova's work, but it left me craving more of Lisa's writing in my life. I'm excited to dive into this one and stay caught up with one of my favourite authors.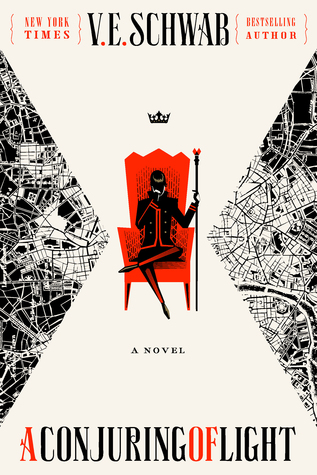 14. A Conjuring of Light by V.E. Schwab
At last, one book in this haul that is not being added to my TBR pile! I bought the first two books in this series in paperback last year, so I borrowed ACOL from the library, and waited for the paperback release date in order to add it to my shelves. I've been craving a reread since I finished the series last year, and owning them all seems like a good excuse. I can't wait until most of the books on my shelves are ones that I've read, and I can indulge in a good reread.
Have you read any of these books? Any suggestions for which one I should pick up first? Let me know in the comments below and thank you for stopping by!