February was a bit of a quieter reading month for me, mainly because The Olympics was on, and the Winter Olympics are my FAVOURITE. So I read a bit, but not as much as January. I also DNFed a lot more this month. I was having a hard time figuring out what I was in the mood to read ... not a full reading slump, but something approaching a slump.
1. Keeping Faith by Jodi Picoult
I started off the month by browsing my library's audiobook collection, and looking for something that I could listen to/read. I like bouncing back and forth between audio and print sometimes, and this book was a good one for that. Not my favourite of Jodi's work, but a solid read nonetheless.
2. Triptych by Karin Slaughter
It's official: Karin Slaughter is a new favourite author! I read, and loved, Pretty Girls last year and then picked up a few more of Karin's books. I nabbed a couple at a used bookstore over the holidays, but didn't realize that they were the last two in the series. I picked up the first one in the series last month and WOW -- loved it. I can't wait to read more about Will Trent ... his character is so intriguing.
3. Dear Martin by Nic Stone
I picked this up on a cheap ebook sale, but sadly it didn't compare to The Hate U Give. I think part of my problem with this book is that it's too short, so I didn't have the time to really connect with the characters. With that being said, I think that this book will really connect with male readers, and its short length is probably perfect for reluctant readers.
4. Gone Rogue by Marissa Meyer
I felt quite meh about the first instalment in this graphic novel series, mainly because I'm not a huge graphic novel reader. Gone Rogue was SO MUCH better than the first one, and now I'm sad to see the end of this beautiful series!
-- Lincoln in the Bardo by George Saunders
I wanted to switch my Audible account over from the US one to the Canadian one since it's a bit cheaper, but I had to use up some stored credits. The audiobook had rave reviews, and I was intrigued by the fact that it's narrated by 166 different actors. I listened to just under an hour of the audiobook, and I have absolutely NO IDEA what was happening. Interesting concept, but it just didn't work for me. Thankfully, Audible is fantastic at accepting returns, so I swapped it for something else!
5. The Magicians by Lev Grossman
I had the highest of hopes for this book, and should technically count it as a DNF, since I skimmed the last quarter, but ohhhhhh man this book was disappointing. I couldn't even give it a rating on Goodreads. There were parts where the writing was beautiful and I felt like the book would be epic, and then they all turned into geese and flew to the South Pole. Seriously, that's what the book is like. One big WTF after the next.
-- Tales from the Shadowhunter Academy by Cassandra Clare, et al.
Another DNF sadly. I wasn't a big fan of the Magnus Bane short stories, and felt the same about this collection. The Shadowhunter novellas just aren't my cup of tea.
-- Juliet, Naked by Nick Hornby
SO MANY DNFs. The premise of this book sounded so intriguing, but it just wasn't grabbing my attention. I looked it up on Goodreads and saw that Jaime @ The Perpetual Page-Turner gave it three stars ... and I trust her taste in books, so I put it into the unhaul pile.
6. The Woman in the Window by A.J. Finn
After Triptych, I was craving another thriller, so I thought I'd see what the fuss was about with The Woman in the Window. It was solid but not amazing, very similar to The Girl on a Train in a way, but also had a couple of unique twists tossed in.
7. The Flight Attendant by Chris Bohjalian
I'll have a review posted for this one on release day, so stay tuned
8. The Last Lecture by Randy Pausch
I was puzzling which book to purchase with my last Audible credit when a text from my friend Jessica @ Novel Cravings came in, suggesting that I listen to this book, but avoid listening to the end in public. At the time of writing this post, I haven't quite finished this book, but I plan to do so on the evening of the 28th, with a cup of tea, in the comfort of my own home. Sounds like I'll need tissues and I am SO READY.
I'm hopeful that next month will be a better reading month and I am so excited for the fun reading things that have yet to come -- bring it on March!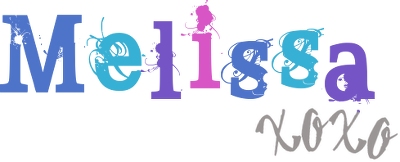 Read More