I'm not a huge movie/TV watcher. There are not enough hours in the day to do all of the things that I love, and movies and TV often don't make the cut.
BUT, with that being said, my husband and I are Bachelor addicts and are currently hooked on finding out whether Nick ends up picking Corrinne. Because, honestly, I think he just might. I'm still rooting for Vanessa, because she's got a good head on her shoulders, and she's Canadian, but I also think that she's too good for him.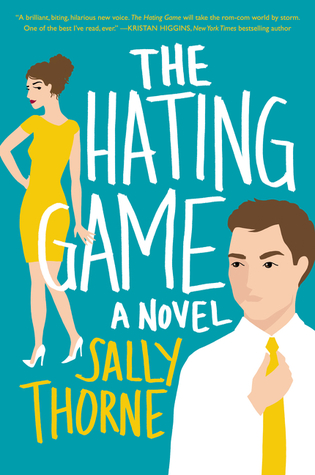 If you love the Bachelor too, and you haven't picked up Sally Thorne's The Hating Game -- YOU MUST. This book has been all over the online book community, and the love and praise is well deserved. It's smart and it's funny and it's pure chick lit perfection. I love to hate the Bachelor (or hate to love depending on the day) and the love-hate dichotomy fits in well with this book.