Recently shelved as read:
I finished The Rose Society, which I didn't love as much as The Young Elites. I also finished Leave Me by Gayle Forman, but will have a review posted sometime in the next couple of weeks.
On my nightstand:

Since I didn't love The Rose Society, I had my husband choose my next read from a pile of books that I wanted to read before the end of the year (my wishful thinking pile!) He picked The Midnight Star so I figured I'd finish up the series. But after watching all the election coverage and hearing about so much hate and anger in the world, I needed something different in my bedtime reading, so I picked up a copy of The Hating Game, which I'm loving so far. My bookclub picked The Husband's Secret, which I read a couple of years ago while participating in Epic Recs. I was laughing at myself because I couldn't remember what the husband's secret was, so I knew that I needed to re-read the book before the meeting. I'm listening to it on audio, and the narrator is incredible.
Calling my name from the shelf: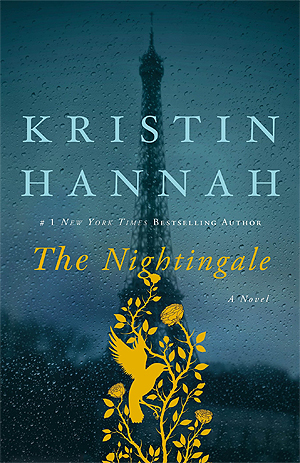 I'm hopeful that I can finish up all the books above before next Friday, when the Tome Topple readathon starts! My TBR post is coming on Monday. I also have Kristin Hannah's The Nightingale on audio from the library, so that'll be my next audiobook before I get back to my Harry Potter re-read. Brie @ A Slice of Brie loved it, and I can't wait to have my heart broken by this book.