Sooooo excited to see the year draw to a close! December brings all kinds of fun, reflective blogging posts, looking forward to the coming year and, of course, our upcoming move!
The Books
Books Read: 7 (Dangerous Girls, The Hating Game, The Nightingale, The Husband's Secret, The Little Prince, Harry Potter & the Half-Blood Prince, Anthem)
Less than what I read last month, but I've spent close to two weeks savouring Crooked Kingdom, and I've already completed my reading challenge for the year, so it's nice to read at a slower pace for a change.


Books Acquired: 1 (Shadow Lands)
I'm overdue for another book haul (I don't think I've officially hauled the books that were listed as acquired in my wrap-up last month! Spoiler alert: this book was sent to me by my wonderful OTSP secret sister =)
The Challenges
Prequel & Sequel Challenge: +2 (Harry Potter & the Half Blood Prince) -- COMPLETE
TBR Challenge:
+3 (Dangerous Girls, The Little Prince, The Nightingale)
-- CHALLENGE COMPLETE!!!!
Around the Year in 52 Books:
Three more challenges completed ... and the ones that are left are pretty hard!
A book originally written in a language other than English (The Little Prince)
A classic book with less than 200 pages (Anthem)
A crime story (Dangerous Girls)
A book about books (The Hating Game)
A book about a major world event (The Nightingale)
A fairytale from a culture other than your own (The story of the Warsaw Mermaid)
You guys -- I signed up for the Around the Year in 52 Books challenge, fully expecting that there was no way I'd complete it ... but I'm only TWO CHALLENGES AWAY. Seriously, only TWO. I have to read a book that I've seen the movie of, but haven't read the book. I'm planning to pick up P.S. I Love You, because I've heard it's excellent. The second challenge is to read a novella from your favourite genre. As I'm getting close to completing the Harry Potter series, I think I'll also pick up one of J.K. Rowling's recent Pottermore novellas before the end of the year.
The Blog
It's been a very quiet month for me, both here on the blog and in real life. I didn't share too many posts, but I did start the month out with
my November TBR
(and read one of the two books I'd planned to read, but both of the back-up books that I planned to read if I had time). I shared an
On My Nightstand post
and participated in the
Tome Topple Readathon
.
The Other Stuff
November flew by and, in all honesty, I'm not 100% sure what I was so busy doing. It feels like it was a hectic month, but in all honesty, I just remember lots of family time and errands. We are gearing up for our move mid-December, and are getting the keys to our new home on December 7th, so there's been lots of planning renovations, looking at paint colours, picking out carpets and deciding on new furniture. Plus making TONS of to-do lists. My enthusiasm for bullet journaling was waning in early November, but with the move just around the corner, I rejuvenated it in order to have a place to track the million and one things that need to be done and taken care of before the end of the year. Basically, we get the keys and my father-in-law flies into town to help us paint and visit. Then he flies out and my mother-in-law flies in on the day that we move (she stays with my sister-in-law for the first few days, then comes to stay with us from December 22nd to the 28th). Then, we have a nanny moving in with us on the 26th, which is exciting and a little bit scary at the same time. I'm looking forward to (hopefully!) a nice relaxing week off between Christmas and New Years. My office is closed for a couple extra days after Christmas, so I'm only using three vacation days, but get to enjoy 10 blissful days away from the office. If you're looking for me, I'll be unpacking and organizing my library =)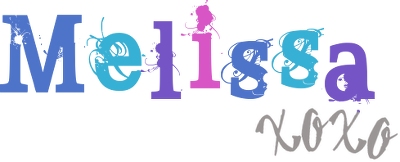 Read More