Recently shelved as read:
Holy smokes, it's been another month since I shared another one of these posts! I went through a period time of being all over the place with my reading, and having a ton of books on the go at the same time, so I won't bother summarizing all of them. Stay tuned for my wrap-up, coming in just over a week. I'm going to try to get into the habit of doing these posts on a weekly basis again.
On my nightstand:
I still have two books on the go, plus one that I've set aside in favour of a library book. I just finished The Young Elites last night, so I'm diving straight into The Rose Society, which I'm buddy reading with Lauren @ Lose Time Reading. I haven't binge read a series in a long, long time, and I also have The Midnight Star on my shelf so hopefully I can plow through them all!
On audio, I was listening to the fifth Harry Potter book, but I put Gayle Forman's Leave Me on hold at the library. I have an eARC for review, but the font is too tiny to read on my Kobo, so I thought I'd listen on audio instead. The narrator is great but I'm not loving the story too much. As a mom, it's hard to identify with what the main character is going through. We'll see how I feel by the end.
Calling my name from the shelf: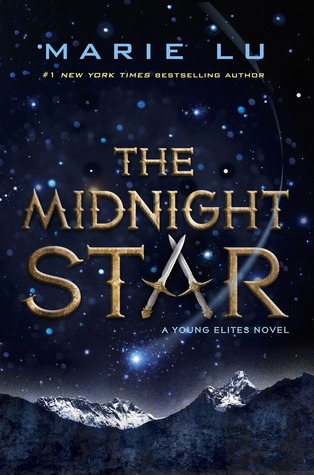 I'm hoping that I love The Rose Society, and then I'll dive straight into The Midnight Star. It's been a while since my last binge read!