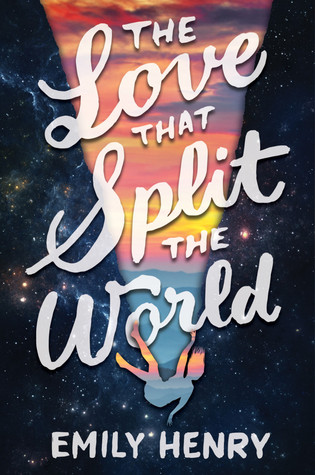 I finished this book a few weeks ago, and have been struggling to find the words to review it every since. It's a very unique book that doesn't really even fit into a genre. It's a contemporary love story, but also a bit of magic realism / science fiction-y time travel. With Native American legends and creation stories tossed in. And some psychology.
After getting fully caught up with my review copies from Penguin Random House, I decided to pick this one up. In all honesty, it was a complete cover grab, since I had no clue what the book was about. Between the beautiful title and the gorgeous cover design, I thought I would love this book. But then the book started getting mixed reviews, which made me hesitant. Thankfully, I went into this book with low expectations (mainly because of those mixed reviews), and I was BLOWN AWAY.
The writing was spectacular and the characters were so memorable. The plot was completely unique and unlike anything that I've ever read before. I'm constantly searching for a new and unique read because I sometimes feel like YA is just the same story told over and over with slight modifications. This book is definitely a unique read, as I can honestly say that it's unlike any other book that I've ever read. The book has been called The Time Traveler's Wife meets Friday Night Lights, and I can see the comparison since there is time travel and football elements, but there's also First Nations mythology and love and friendship and self-discovery. Emily Henry's writing is absolutely gorgeous and both the story and the writing drew me in from the very beginning. This is truly a memorable story, and one that I thought about long after I'd read the last page. If you're looking for something unique and unlike anything else out there in YA, definitely give this one a shot. The story is as beautiful as the cover.
Please note that I received a finished copy of this novel from the publisher in exchange for an honest review, but this did not affect my thoughts on this book in any way.