I had this drafted, but forgot to post it on Friday, so I thought I'd share a belated Nightstand post, but on a Monday for a change!
Recently shelved as read: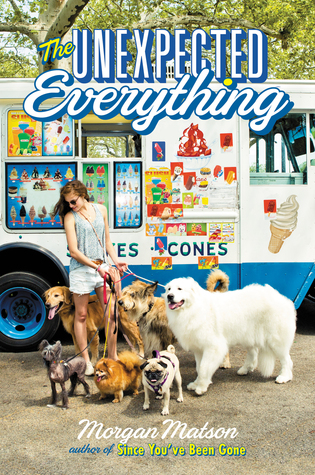 Omigosh, you guys, this book was SO GOOD. Morgan's writing is incredible, her storytelling is always on point and her characters are just so real and loveable, even in their moments of imperfection. Another five star Morgan book for me, and she just solidified her position on my auto-buy list for sure!
On my nightstand:

I figured I'd knock my June TBR out of the park, since May was an epic fail on my part. Emery Lord's books have always been perfect contemporaries for me, and this one is no exception!
I've also (finally!) started to re-read the Harry Potter series, which was unofficially a goal for me this year, especially because of my epic reading slump at the beginning of the year. I'm listening to the series on audio, which is a little like experiencing it for the first time.
Calling my name from the shelf:
I'm honestly not sure what I'm in the mood for next ... I've been a little distracted with Dance Academy on Netflix (thanks to Jaime @ The Perpetual Page-Turner for this new obsession!) so I'll probably pick up another book once I'm finished with season 3. If my heart can handle the ending -- I sobbed through the last three episodes of season 2 =(
How about you? What are you reading this week? Let's chat in the comments below and thanks for stopping by!