Recently shelved as read:
I read both of Taylor Jenkins Reid's previous books last year and really enjoyed them. This one was no exception, and also made me think a lot about life. There's a lot about fate and destiny, and whether the choices we make change the outcome of our lives. I jotted down some great quotes from this book, and it's one that I will be thinking about for a while.
On my nightstand:

Oh, guess what! I'm still reading A Feast for Crows! Ha ha ha ha ha... I picked up The Light Between Oceans almost a year ago, and it's been calling my name from the shelf for a few weeks now. I also downloaded the audiobook from the library, and will be taking a tiny break from AFfC and savouring this one.
Calling my name from the shelf: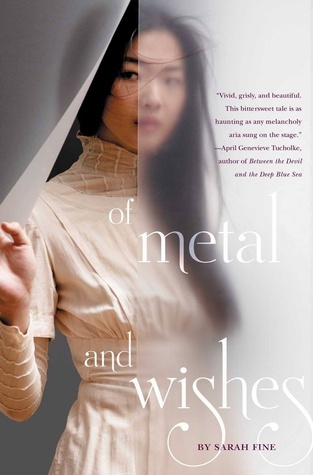 I think I'd like to try out Of Metal and Wishes next -- the premise sounds intriguing!
How about you? What are you reading this week! Let's chat in the comments below and thanks for stopping by!