Recently shelved as read:
I had a really good reading week, and sailed through the rest of Of Metal and Wishes (really, really liked this one -- it was very different than I had expected!) and then gobbled up Stars Above. Oh my heart, I'm sad that this beautiful series is over, but am still looking forward to the Iko graphic novels, not to mention the release of Heartless later this year. My favourite story by far was The Android, but I still enjoyed each and every one of them, and loved having more glimpses into each character's life. And I FINISHED A FEAST FOR CROWS! FINALLY! It wasn't my favourite of the series thus far, and felt like a filler book? Not much happened. I'm definitely pumped for the new season next month, but not in the mood to read another of the books for a bit.
On my nightstand: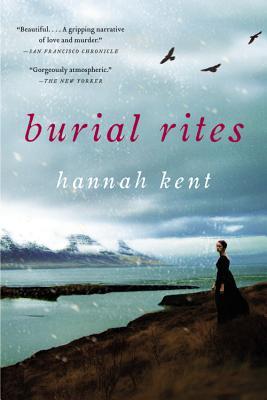 I was going to jump into The Retribution of Mara Dyer, since that's the second book on my March TBR list, but I wasn't quite feeling it. So I decided to let my husband pick from my basket of unpacked books -- and he chose Burial Rites. It's intriguing so far, even though I've only read 20ish pages.
Calling my name from the shelf:
I've had my eye on this one for a while, and am craving some chick lit so I think I'll check another one off for a few challenges -- my TBR pile challenge, as well as a book for the Around the Year in 52 Books: a book by an author that writes under more than one name! I'm also finally in the mood to jump into the Infernal Devices series -- although I packed those books. I'm borrowing them from the library, so will hopefully still be in the mood to dive into the series when my copy comes in at the library! Plus, I will hopefully still have time to finish off the Mara Dyer series this month -- fingers crossed!
How about you? What are you reading this week! Let's chat in the comments below and thanks for stopping by!