It feels like a while since I last shared a haul, but I think it was only a month or so since my Christmas haul! I suppose it's because I've only bought one book so far this year -- I'm pretty proud of myself for that fact. Of course, I signed up to participate in the OTSP Secret Sister project, so there will be bookish goodness and cheer aplenty over the next six months if my first parcel was any indication of how truly awesome my secret sister is! But I'm getting ahead of myself ... let's start at the beginning.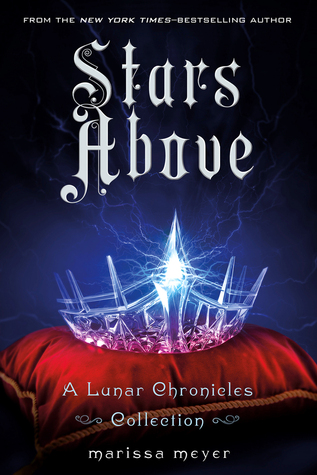 Stars Above
by Marissa Meyer
After savouring the final words of Winter, I knew that I had to enjoy just a little more of this epic world. I love how even the novellas match the rest of the series, and the entire collection looks SO BEAUTIFUL on my shelves.
I'm part excited and part terrified to try one of Brandon Sanderson's books. He's so beloved by so many bloggers, and I'm scared that I'll be the only person who doesn't love his books. BUT there's a challenge for a book by an author you feel you should have read by now, and also one for a title that starts with the first letter of my name, both of which apply to this book, so I think I'll be brave and give it a shot. Also, I'm reading Maybe in Another Life right now and TJR can WRITE.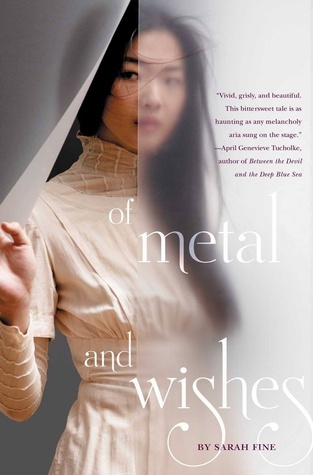 Of Metal and Wishes by Sarah Fine
My OTSP Secret Sister sent me a copy of this book because she read another of Sarah's books, and wanted to read this one with me. I remember seeing a lot of buzz about this book when it first came out because it's a diverse read, so I'm super excited to read it!
I've also bought quite a few e-books over the past few months, which haven't been featured in my hauls. I'll plan an e-book haul for next week, so stay tuned for that!
Have you read any of these books? Anything that I should bump up my TBR? Is Brandon Sanderson as intimidating as I think he is? Let me know in the comments, and thank you so much for stopping by =)