Although I'm not really writing reviews these days, On My Nightstand is a weekly-ish feature that allows me to share what I'm currently reading, some thoughts on what I just finished reading and what's coming up next from my TBR pile!
Recently shelved as read: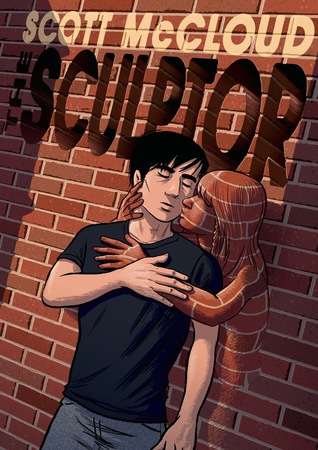 I gobbled up Scott McCloud's The Sculptor over the weekend. I haven't read a graphic novel in about a year, and find that this genre is a little touch and go for me. I'm working on a discussion post on this topic, but I think that I'm more of a standalone graphic novel kind of girl. The Sculptor was the perfect page-turner from beginning to end, with a bit of magic and great character development. Highly, highly recommend!
On my nightstand:
I'm still reading Winter, and likely will be for another few weeks. It's really good, but I'm savouring it. I also started Amanda Lindhout's A House in the Sky on audio, as it's my book club's upcoming read. I'm not too far in yet, but I always like to listen to memoirs when they're narrated by the authors.
Calling my name from the shelf:
I'm definitely loving the Around the Year in 52 Books challenge since it's given me a fun way to decide which book I'll choose next. I might dive into my TBR jar for my next pick!
How about you? What are you reading this week! Let's chat in the comments below and thanks for stopping by!