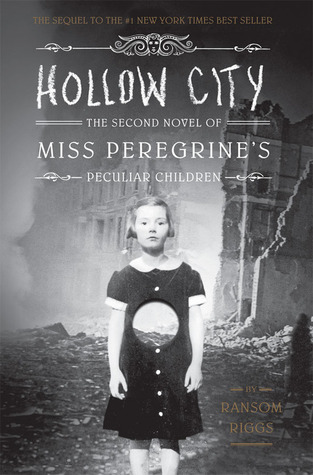 It makes me sad to write this review, because
Miss Peregrine's Home for Peculiar Children
was one of the very first books that I read and reviewed on this blog. I loved it so much, and was completely blown away by the uniqueness of the mixed media in the book. I thought it was a perfectly creepy standalone book, but I was intrigued when I found out that the story would be continuing.
I picked this book up a few times, after Hallowe'en last year, then again in the spring and finally during October this year. Each time, the story just wouldn't hold my attention and I found myself setting it aside. I think I'd prefer to just remember Miss Peregrine's as a standalone, and give the rest of the series a pass. I know that so many others have loved this series, but it's just not for me.
I received a copy of this book for review, but this did not influence my thoughts on the book in any way.