Although I'm not really writing reviews these days, On My Nightstand is a weekly-ish feature that allows me to share what I'm currently reading, some thoughts on what I just finished reading and what's coming up next from my TBR pile!
Recently shelved as read:
I've tucked A Feast of Crows aside for the next while, since my audiobook expired and the weather was too summery for such a heavy fantasy. I'll pick this one up again soon though! I also couldn't get into Sophie Kinsella's Finding Audrey -- maybe because I'm used to her adult books? I just found it a bit too juvenile and silly.
With the continuation of the summery weather into September (but the evenings are chilly and wonderful!), I gobbled up the first three books in Abbi Glines' Rosemary Beach series. I haven't read books that fast in a long, long time -- three books in four days! They were such fun, lighthearted reads.
I also finished I Am Malala for my September book club meeting -- so good! I listened to it on audio, which led an excellent authenticity to the story. I can't wait to talk about this one with the rest of my book club.
Finally, I finished Something Strange and Deadly by Susan Dennard, which I started about a month ago (but put down in favour of the Rosemary Beach books). It was good, not amazing, but good. I'm on the fence about continuing with the rest of the series. I feel like I did about The Madman's Daughter -- everyone else loved it, but I was kind of underwhelmed? I think it might be the fact that books set in the Victorian era aren't really my thing?
On my nightstand:
I realize that September is half over, but I am still savouring Queen of Shadows. When I first picked it up, I had planned to just devour it, but then realized that I'd rather savour the story since it's going to be at least a year until I get to enjoy more of this wonderful story.
Calling my name from the shelf:
I have been wanting to pick up Leah Raeder's Black Iris for a couple of months now, and I think it'll be a good change in genre after what I imagine will be the ultimate heartbreak/book hangover that Queen of Shadows will provide. Plus, this cover? GORGEOUS!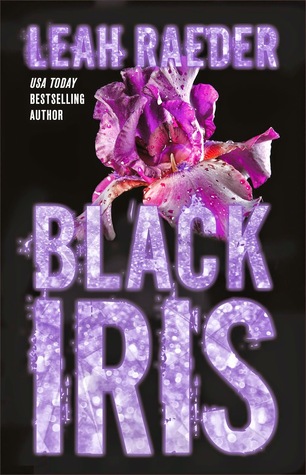 How about you? What are you reading this week! Let's chat in the comments below and thanks for stopping by!