Fall is officially here in my part of the world, but I've been loving the crisp, cool, sunny days! We've also had our fair share of rain, which was long overdue and greatly needed. School is back in session -- but more on that later in this post. First, the books!
The Books
Books Read: 8 (Never Too Far, Forever Too Far, Something Strange & Deadly, Queen of Shadows)
One of these books was an older book off my shelves, but the rest were purchased this year. I took my time with Queen of Shadows (it took me almost all month to read!) but I enjoyed just savouring it, especially knowing that I'm going to be waiting another year for the next installment of this incredible story!
Books Acquired: 2 (Queen of Shadows and Lux: Consequences)
I have acquired a total of 25 books so far this year, and have already read 16 of them, so only 9 acquired and unread books -- still pretty proud of myself! Next year, I may have to count my e-books in this total as well, because that might make the total a bit higher ... eeek!
The Challenges
Prequel & Sequel Challenge: +16 (two points for each of the series books that I read, plus I'm giving myself 10 points for completing Blaire and Rush's story, even though I know that the series still goes on and on -- I don't plan to read any more, so I'm giving myself the points!)
Flights of Fantasy: +1 for Queen of Shadows!
TBR Challenge: +1 for Something Strange and Deadly for a total of 15 books so far this year. I had been aiming for 30, but I don't think I'm going to make it there this year. I'm going to focus on books that I own for the rest of the year, and see what happens.
The Blog
It was a pretty quiet month blog-wise, and most of my posts were Top Ten Tuesday lists (
authors that I've read the most
,
finished series that I haven't read yet
, and, of course,
my fall TBR pile
!) I also shared
a small book haul
.
I've also been struggling with the direction in which to take my blog. As soon as I start to write a post that takes my blog in a different direction, I start to worry about where my blog has been and how I'm going to tie it all together. In
this cathartic post about new beginnings
, I vowed to stop worrying about all that, and just approach each new blog post as a new start, rather than worrying about what came before.
The Other Stuff
Work is still busy, but starting to calm down. We have our performance reviews next month, so I'm excited! Plus, I started a new course that is part of a certificate in Human Resources Management, which will ultimately allow me to get into HR. I've had a complicated career path thus far (I should totally write a blog post about that!), but I've basically spent the last eight years in office administration, and I want to get into more of a management role which will ultimately mean a higher income. I live in the most expensive part of Canada, and we want to buy a house one day, so I'm focusing my efforts on increasing my earning potential.
Otherwise, we've just been enjoying the crisp sunny days by spending as many evenings and weekends outside as humanly possible. Once "winter" hits in my part of the world, it's just dreary rainy days for weeks on end, which means we'll have lots of puddle jumping and indoor time ahead of us.
What's happened in your life this past month? Are you back at school this month? Have you read anything interesting lately? Let's chat in the comments below, and thanks for stopping by!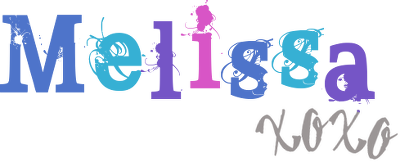 Read More