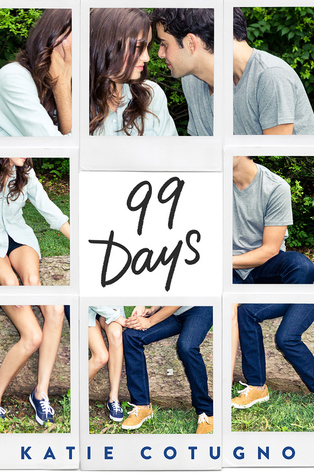 I read, and absolutely loved, Katie's debut novel,
How to Love
, when I read it last summer. There's something about the way that she writes her characters; they just hit you in your gut, grab hold of your heart and refuse to let go, even long after you've savoured the last page of the story.
99 Days is a truly fantastic follow-up novel to her epic debut. Molly has returned to her hometown for the summer leading up to college, a hometown that she ran from a year earlier after the messiest break-up one could possibly imagine. The countdown is on: 99 days until she departs from college, during which time she plans to lay low and watch every documentary possible on Netflix. Each chapter is a day in Molly's life, which gives the novel the perfect pacing and reads seamlessly and beautifully.
I can't rave enough about this novel or the writing. If you haven't yet sampled Katie's writing, start with this book, or start with How to Love, but definitely give her a shot. Her books will stay with you and carve out a spot on your favourites shelf for sure.