Top Ten Tuesday is, as always, hosted by
The Broke and the Bookish
. Today's topic is top ten characters who are _________ and I chose BADASS. Having recently finished Heir of Fire, I am all about kickass female heroines these days. If you love these types of books, read on!
1. Celeana Sardothien from the Throne of Glass series by Sarah J. Maas
Of course the top spot on this list belongs to the Celeana. She's fiercely loyal, a kickass assassin and she loves to read!
2. Hermione Granger from the Harry Potter series by J.K. Rowling
Hermione kicks ass with her MIND, solving problems and riddles like nobody's business.
3. Ismae from the His Fair Assassin series by Robin LaFevers
I have only read Grave Mercy so far in this series; however, I imagine that the characters from the next two series will be equally badass!
4. Tris from the Divergent trilogy by Veronica Roth
Tris is the definition of a badass female character!
5. Katniss from the Hunger Games trilogy by Suzanne Collins
Ditto for Katniss!
6. Karou from the Daughter of Smoke & Bone trilogy by Laini Taylor
Although Karou is a sensitive artist, she also has to deal with a lot of trials and heartache throughout this trilogy, which makes her a pretty kickass heroine in my books.
7. Cinder from the Lunar Chronicles by Marissa Meyer
Pretty much all the characters (Scarlet, Cress, Iko, etc.) are pretty badass, but since Cinder is the main character in the first book, I chose her for this list.
8. June from the Legend trilogy by Marie Lu
It's been quite a long time since I read the first book in this series, but I remember June standing out as a pretty awesome female character!
9. Clary from the Mortal Instruments series by Cassandra Clare
Clary starts off a bit wimpy, in my opinion, but quickly becomes a strong female character.
10. Astrid from White Oleander by Janet Fitch
I struggled to think of one more YA character, and then realized that Astrid is the ULTIMATE badass female character! This girl goes through SO MUCH insanity over the course of the story, and emerges on the other end a completely different person from how she was in the beginning of the novel.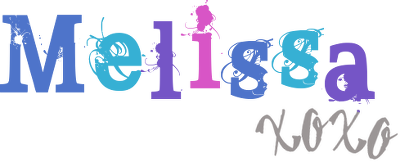 Read More