Top Ten Tuesday is, as always, hosted by
The Broke and the Bookish
. Today's topic is books that I have recently added to my (ever-growing) TBR. I've tried to be quite selective with my book choices over the past little while, and even recently culled my Goodreads TBR; however, it's never possible to ignore ALL the beautiful books that are begging to be read and, as such, I have recently added the following books to my (rather large) TBR.
1.
After You
by Jojo Moyes
If you've followed my blog for a while, you'll know that reading Me Before You was one of the most profound book-to-life connections I've ever had. I sobbed while reading the entire book, as my dad has the same spinal cord injury as Will, one of the main characters. And now there's a sequel? SIGN ME UP.
2.
Broken Hearts, Fences and Other Things to Mend
by Katie Finn
3.
To All the Boys I've Loved Before
by Jenny Han
Both of these books were on my radar, but not officially added to my TBR until I purchased cheap e-book copies a few weeks ago.
4.
The Glass Arrow
by Kristen Simmons
Jessi @ Novel Heartbeat loves this book so much that I couldn't resist!
5.
Fairest
by Marissa Meyer
I was skeptical about this book, since novellas aren't always my favourite, but I've heard good things and I love the series so, so much.
6.
Falling Kingdoms
by Morgan Rhodes
I'm still on the fence about this one... I added it after I finished Heir of Fire, because I've been craving fantasy this year, but still not sure if I'm fully ready to tackle this high fantasy series.
7.
Falling too Far
by Abbi Glines
My co-worker encouraged me to grab this when the e-book was on sale -- I've never read any of her books before, but this seems like a good place to start!
8.
All the Light We Cannot See
by Anthony Doerr
9.
Station Eleven
by Emily St. John Mandel
I honestly don't know what either of these two books are about, but I've seen them popping up all over the place, and have been craving good adult fiction lately, so I thought I'd add them to the list. Besides, sometimes it's good to go in blind, right?
10.
The Young Elites
by Marie Lu
I LOVED Legend when I read it way back in 2012
.
Re-reading my review now is quite funny, as I closed by saying that I would be waiting in line for book 2 on release date! I own the entire box set, and have had it sitting on my shelves for over a year; however, I still have not finished the series. I was going to do so prior to picking up The Young Elites; however, Lauren @ Lose Time Reading's love for this book convinced me to grab a copy now!
Have you read any of these books yet? Any that I should bump to the top of my TBR pile? Thanks for stopping by!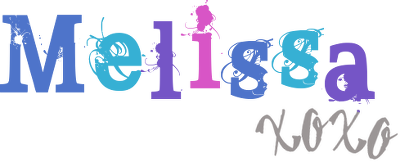 Read More