I wasn't tagged by anyone specific, but I saw this show up a few times in my blog reader, so I thought I'd join in the fun. If you haven't been part of this yet, then TAG -- you're it too!
1. How do you keep track of your TBR?
On Goodreads! I have three TBR shelves: series to finish, series to try and then the rest of my to-read books. These are exclusive shelves, and then I also have books I own and wishlist shelves, which I can view in conjunction with any of the TBR shelves. This allows me to see what I have to read, as well as what I still would like to purchase in order to read.
2. Is your TBR pile most print or e-books?
Definitely print! I have a couple of unread e-books (iBooks freebies), but I mainly use my e-reader for e-galleys.
3. How do you determine which book from your TBR to read next?
I've had a post on this in the works for months now, but I'm definitely a mood reader! I think that I've pulled myself out of reading slumps by realizing that I need to be true to what I want to read when I want to read it.
4. A book that has been on your TBR the longest?
On October 16, 2007, I added Paulo Coelho's By the River Piedra I Sat Down and Wept. It has been a long, long time since I got caught up in Coelho's writing ... I'm long overdue!
5.
A book that you recently added to your TBR?
Christina Baker Kline's Orphan Train, which is my book club's next pick.
6. A book on your TBR because of its beautiful cover?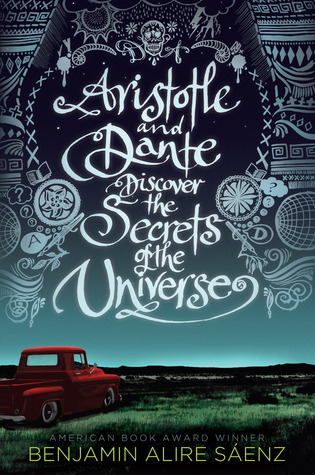 So freakin' pretty! I borrowed this one from the library, but returned it because I think it's one that I would prefer to own. I *think* it just came out in paperback? This might just sneak its way into my next Chapters order!
7. A book on your TBR that you honestly don't ever plan to read?
Every time I see Beth Revis' Across the Universe on my shelves, I wonder if I'll ever pick it up.
8. An unpublished book on your TBR that you can't wait to read?
It's a three way tie! Winter by Marissa Meyer, Queen of Shadows (it has a TITLE!) and Crown of Thorns and Roses (a new SERIES!) by Sarah J. Maas.
9. A book on your TBR that everyone recommends to you?
I've seen, and am still seeing, lots of buzz about Shadow & Bone by Leigh Bardugo. It's definitely a series that I'd like to try out this year so that I can see what all the fuss is about!
10. The number of books on your TBR?
On Goodreads, I have 330 books on my TBR list. Goodreads says that there are 57 TBR books that I own, 19 series books to finish and 24 books from new series to try. This is a total of 100 TBR books that are physically on my shelves. Honestly, I thought that these numbers would be much worse!