Happy Saturday everyone! In my 2015 new year's resolutions, I shared my version of a book buying ban for this year, where I swore to only buy a book if I planned to read it right away. So far, I'm more or less on track! With the exception of the second and third books on this list, but I just received them in the mail this week, and I'm currently reading the first book on in this haul ... so that's pretty good, right? =)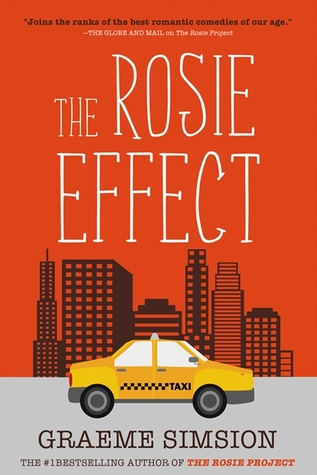 My husband bought me The Rosie Project for Christmas, which I've already read and absolutely LOVED. I spotted The Rosie Effect at Costco the day after I finished The Rosie Project, and I dove in almost immediately. Don's character makes me laugh so much!
Mortal Heart
by Robin LaFevers
Orphan Train
by Christina Baker Kline
I had to place Chapters order because I wanted to buy Marko some Monsters Inc. books for his upcoming birthday, and had to buy Orphan Train because it's my book club's next pick. I was close to finishing Grave Mercy and already own a copy of Dark Triumph. I knew I'd be finishing the series in one big gulp, so I grabbed Mortal Heart.
The Poisonwood Bible
by Barbara Kingsolver
I've already read this book, multiple times in fact, but I lent my copy to a former friend, shortly before we had a falling out and she removed herself from my life. Unfortunately, my book went with her! I'm happy to own a copy again, as this is one of my all-time favourites.
The Light Between Oceans
by M.L. Stedman
I've had my eye on this book since it was first featured on a Heather's Picks table at Chapters. Luckily, I found a copy for $6 at a used bookstore, so I snatched it up. Hopefully, I'll be able to read this one before spring rolls around, as it looks like a wintery read.
Most shockingly -- I have NO new review books! I have a small-ish pile of books from last year, and haven't been inclined to grab any off Edelweiss or NetGalley recently, so I'm enjoying the break! Most of the e-galleys that I have are for April/May releases, so there's definitely no pressure....which I am LOVING.
How about you? Anything new on your shelves? Have you read any of my new books? Leave me a comment below!