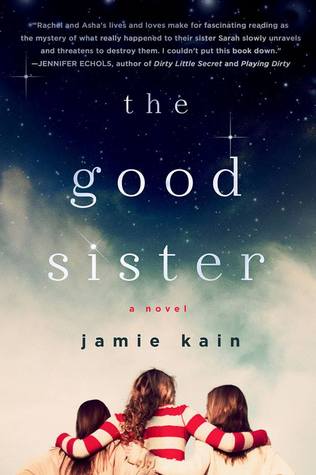 I requested this book on a whim; I think I received an e-mail from Netgalley promoting this book and it sounded interesting. None of my St. Martins requested had been approved thus far, so I thought I had nothing to lose. As soon as I was approved, I dove into the book and had a hard time putting it down.
In hindsight, it's hard to put my finger on exactly what compelled me about this story. None of the characters are particularly likeable, but I think the sisters are each broken and damaged in a heartbreakingly beautiful way. The narration flips back and forth between the two sisters that are alive, intermixed with several chapters told from the recently deceased sister's point of view. There are a few twists and turns in the story, some of which I saw coming and some that took me by surprise.
Perhaps what propelled me through the story is the fact that I can see bits of myself and my sister reflected in all of the characters, and in their relationships with one another. If you have a sister, this book will likely resonate with you in much the same way.
Note: I received an e-galley of this book from Edelweiss. The fact that I received this book for review did not influence my opinion of this book in any way.