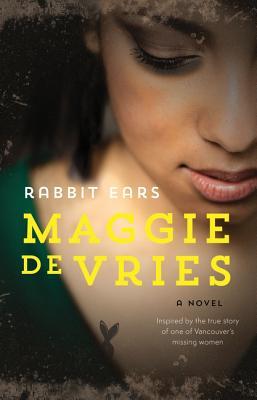 This is a book that was really hard to read, and is equally hard to review. It's a sad story and heart-wrenchingly true.
The story centres around Kaya, an adopted girl who is struggling to find where she fits into the world. During her search, she stumbles into a network of people in the Downtown Eastside and a world of sex, drugs and prostitution. It's a dark, downward spiral and results in a book that physically hurt my heart. Kaya's character is based on the author's sister, a woman who disappeared from the Downtown Eastside and her body was found years later on Robert Pickton's farm. This farm, which is a five-minute drive from where I live, was the scene of a gruesome police investigation as investigators located the remains of over 30 women that had all disappeared from the Downtown Eastside, a less desirable section of downtown Vancouver where drugs abound and many people live on the street. It's the darker side of my otherwise beautiful city, but it's a harsh reality for many people.
Rabbit Ears is told in alternate points of view, between Kaya and her sister Beth. What I loved most about this story is that Kaya's points of view are told in second person, so it's like her sister telling Kaya's story too. This makes sense because it's like Maggie telling her own sister's tale, and adds that air of chilling truth to the storytelling.
All in all, this book really resonated with me because it, quite literally, hits close to home. It's not an easy story to read, but definitely a well-told fictional memoir.
Note: I received an e-galley of this book from Edelweiss. The fact that I received a copy of this book for free did not influence my review in any way.