Holy moly -- I can't believe that it's been two whole months since my last book haul! Here's what I've added to my shelves over the past couple of months...
Thrift Store Finds:
A Discovery of Witches
- Deborah Harkness
Shadow of Night
- Deborah Harkness
Lauren @ Lose Time Reading's love of these books is infectious, and we have similar reading tastes so I'm pretty sure I'm going to love the series too. Hence why I bought TWO books in the series, even though I haven't read the first one yet!
The Art of Racing in the Rain
- Garth Stein
This book has RAVE reviews all over the place, and Marko loves looking at the puppy on the cover! He keeps pulling it off the shelf, saying, "PUPPY! PUPPY!"
The Birth House
- Ami McKay
A long time ago, I was chatting on Twitter with a few bloggers about amazing adult titles, and Lauren recommended this one. It has been on my TBR wishlist for a long, long time! I love that it's a Canadian story, and hope my heart can handle the pregnancy/birth parts of the story.
The Last Letter from Your Lover
- Jojo Moyes
Ummm, it's Jojo Moyes, so I HAD to buy it. I was surprised to see that the thrift store actually had THREE copies of this book -- when I buy a Jojo book, I hold onto it forever and ever and ever! The premise sounds super interesting: it's another past-present story, like The Girl You Left Behind, which I LOVED.
For Review:
All My Puny Sorrows
- Miriam Toews
I actually received a finished copy of this book from Random House a few months ago, but I forgot to include it in a haul post. It's a sister story, so I'm sure I'll read it this fall or winter. I loved A Complicated Kindness when I read it years ago, and I've heard that Miriam's writing just gets better and better with each book.
Adult Onset
- Ann-Marie MacDonald
When I received an e-mail from Random House and saw that this book was on the forthcoming titles for September list, I honestly got all choked up. Ann-Marie is one of my all-time favourites, insta-buy, love forever authors. I have read, and loved, both Fall on Your Knees and The Way the Crow Flies, and have been waiting since 2003
for a new book! Long overdue, Ms. MacDonald, and I can't wait to dive into this one. My hubby and I are planning our first night away together to celebrate our anniversary in December, so I think I'm going to wait and savour this one at our spa day!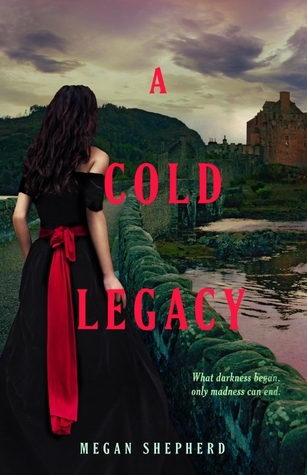 A Cold Legacy
- Megan Shepherd
I liked, but didn't love the first two books in the series, but couldn't pass up the pretty cover when I saw this up on Edelweiss. Might as well finish off the series, since I've invested so much time in it!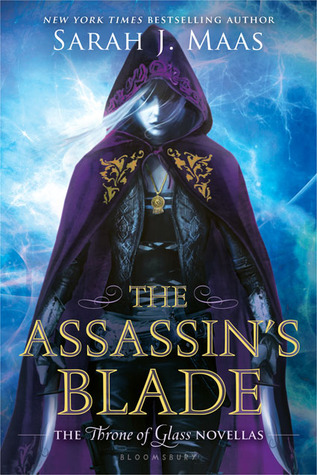 The Assassin's Blade
- Sarah J. Maas
A month or so ago, Lauren @ Lose Time Reading and I decided to take the plunge and start reading the Throne of Glass series together, but we decided to start with the novellas, so I downloaded this one on my Kobo. I LOVED it -- we're now onto the first book in the series!