I went a little crazy on Netgalley over the past few months, and downloaded some titles that are very different from what I usually read! Here are some very quick reviews of those titles -- maybe you might share some of my diverse interests?
Why I Downloaded This Book:
I went through a major job hunt / career change earlier this year, and have been helping my sister-in-law to do the same. The world of job hunting is so digital these days, so you really have to make your resume stand out from the hundreds of others with similar skills.
What I Thought:
It was interesting, and gave me some good ideas for my next job hunt! Shortly after I started my new job, the marketing coordinator gave her notice and hiring commenced for her position. While looking at some of the creative and visually attractive resumes that came into the office, I really understood the relevance of having a resume that stands out from the pile. This book also talks a lot about cultivating your online presence, which I thought was relevant to blogging. Often, I look at some blogs that have just had their online identity so together and seamless from the very beginning. If I were to start my blog over again from the beginning, there are definitely a lot of things that I'd do differently from the beginning! When I make my next career change, I will definitely consider picking up this book again! The job market is continually changing in its expectations, and books like this one are an invaluable tool for navigating those fluxes.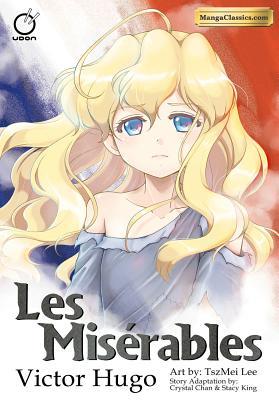 Why I Downloaded This Book:
I absolutely ADORE the story of Les Misérables! I've seen the 1998 movie version, as well as the most recent version. I've also seen the live play about 11 times so far, from a high school production to a small community theater to the full Broadway show. I've also never read a Manga comic before, so I thought I'd give it a shot!
What I Thought:
Flipping the pages backwards was harder than I had thought it would be. Fortunately, because I was super familiar with the storyline, it was easy to see when I was going backwards instead of forwards. The drawings were gorgeous, and I did enjoy the retelling of one of my favourite stories.
Why I Downloaded This Book:
My aunt brought me a gorgeous bolt of cloth from China. It's shimmery blue with butterflies all over it and it's a brocade-style fabric, nice and thick. At first, I planned to make throw pillows out of the fabric, but it doesn't really fit my décor, and I didn't want to waste such beautiful fabric on pillows that I likely won't use. Somewhere along the line, I decided that making it into a hobo-style purse would be a great idea -- and the hunt for instructions began...
What I Thought:
At the very beginning of the book, the author shares some key information about bags, and the fact that all bags were based on a basic mathematical principle that covered the ratio of height to length and so on, plus some basic shapes that are used for all purses, and can be customized using the ratio. I was excited, thinking that this book would teach me the foundations skills of bag making, which I could then customize to my specific project. After the introduction, however, the remainder of the book was all patterns and directions for specific styles of bag (and I didn't like the one hobo bag in the collection) and they all seemed really complicated and hard to follow! So, the hunt continues for my perfect bag pattern!
The above-noted books were all provided to me by the publisher, via Netgalley. The fact that these books were for review has no bearing whatsoever on the contents of my review.