ARCs (or Advance Reading Copies) are a definitely perk for book bloggers. Whether it's physical copies shipped in packages from the publisher, or e-galleys downloaded from NetGalley or Edelweiss, many bloggers have access to titles before they are released to the general public and are able to read these uncorrected proofs in exchange for a review provided to the publisher. ARCs are given to the bloggers with the hope that the blogger will love the book, share a positive review and help increase sales for that title. A blogger with a significant readership can have a big impact on the sales of a particular title, so it's a marketing gamble that can swing sales significantly, depending on the blogger's review.
When I first started blogging, close to three years ago now, I would often watch other bloggers' vlogs or scroll through lists of received books, marvelling at the fact that these bloggers, who really weren't that different from me, were receiving BOXES of books for FREE from the publishers! Books that weren't even available to the general public! How awesome is that?!? I dreamed of the day that my blog would be big and popular, with thousands of followers, and then publishers would approach ME, offering me boxes of books, glorious books!
Then I had my very first instance of ARC envy. This isn't something that we bloggers admit to frequently, but I'm 99.9% sure that this has happened to each and every one of you. What is ARC envy, you ask? Here's how it works: you're sitting at your lap top, watching the latest Stacking the Shelves vlog from your absolutely favouritest blogger of all time. You know, the one who has the most beautifully and perfectly organized bookshelves of all time? The one who has just the cutest and coolest wardrobe of all time? The one who always has perfect hair and make-up who starts off by saying "Don't mind my messy hair -- I just came back from the GYM!" and you wonder how someone can look SO good right after the gym? But no, I'm not talking about envy of those beautiful bloggers who look so amazing 24/7, it's envy of the books that those ladies are showcasing: the beautiful books that are new to their shelves this week. And as you listen to them show the covers and talk a little about the books, you think about adding a couple of books to your own TBR list, until you see her show the cover of THAT BOOK. THAT BOOK THAT YOU ABSOLUTELY MUST HAVE YOUR HANDS ON THIS VERY SECOND OR YOU WILL DIE. You know that book? The one in your favourite series? Or the newest release by your all time favourite author ever? We all have that ONE BOOK on our TBRs that we would do anything, ANYTHING to get our hands on right this very second. And that moment when you see that beautiful book in the hands of another person months, MONTHS before it's release date, MONTHS in advance of the moment that you will be able to open that first page and take a deep inhale of the beautiful story contained therein... THAT moment when you feel that tiny little ache in your heart, that quick stabbing pain? That, my friends is ARC envy.
As I mentioned earlier, my first instance of this experience was when the ARCs for Requiem started arriving in bloggers' mailboxes. I was so happy for these bloggers, while watching their excitement on holding that final installment in their hands. Their excitement was infectious and I found myself unbelievably happy for each any every one of them, because how can you not be happy for someone when they're as excited as you are to read a book? Nothing makes me happier than sharing my love of reading with others. At the same time, I still felt that tiny little tugging at my heart, wishing that I got to experience the world of Requiem ahead of time, instead of waiting like the rest of the world.
Now, here's the funny part: It's almost two years post-release date, and I still actually haven't read Requiem. It's one of the books that I pledged to read in
my fall TBR post last week
. I have featured this book on my blog numerous times, saying that I'll read it, yet it still sits on my shelves. Originally, it was one of my most eagerly anticipated releases but it still remains unread to this day.
The main reason that I haven't read it is that I'm almost certain that I'm going to be disappointed. I eagerly gobbled up some of the early reviews, and saw that many of my favourite and trusted bloggers didn't care for this one. Of course, there are a few that did like it, so I am hopeful that I'll be in the minority, or that my low expectations will pay off, as was the case when I read Sever earlier this year.
I've been thinking a lot about the experiences that I've had with ARCs over the past year, and the moments in my 2014 reading that have really stood out for me, both good and bad. Honestly, the low points for me were trying to keep up with my review pile, and reading some review books that were just not very good. My reading highlights over the past year have been a few books that I have had sitting on my shelves for a year or two, and I just hadn't had the chance to get to them. This made me wonder: am I taking time away from reading some amazing books, just to enjoy the privilege of reading some books before release date?
Don't get me wrong: I am incredibly grateful for all of the titles that I have had the ability to read and review prior to their publication date. It's not something that I take for granted, but it has given me pause in the last few days to reflect on how I select the titles that I read. Many of the books on my shelves have been purchased based on recommendations from friends, or books that I have researched really well before I purchased them, either because I'd seen good reviews popping up on Goodreads, or it's a book that had a lot of bookish buzz around the blogosphere.
So, I started thinking: I have lots of books on my shelves that I bought trusting that they'd be solid reads. I don't spend my money frivolously on books, so I always choose a book that I know I'm going to want on my shelves as part of my forever collection. When I choose an ARC to request or download, I don't have any reviews to read first, or trusted bloggers to follow. It's a bit more a gamble in the dark. Sure, I might stumble across the next phenomenal read that's going to take the reading world by storm but I also might stumble across a dud. Since I have a lot less reading time than I used to, I want to surround myself with books that I'm almost positive that I'll love, rather than one that I'm just hoping to love.
Going forward, I'm going to be a little more selective about the ARCs that I request, either books from authors that I already enjoy, or maybe the odd ARC that a blogging friend has already read and loved. Then, I'm going to fill that extra reading time with books that are already on my shelves or on my TBR that I just know that I'm going to fall head-over-heels for. There's truly nothing better in the world that a five-star, goosebump-inducing fan-freakin-tastic read. Right?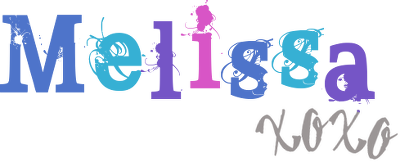 Read More