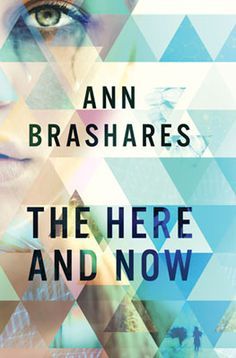 When I heard that Ann Brashares was publishing a new novel, I immediately added it to my TBR list, even though her post-Sisterhood books have been a bit hit or miss for me. I loved most of the Traveling Pants series, except the fourth book, but I did really like the one where they were all grown up. Then, I DNFed The Last Summer, but was absolutely captivated by My Name is Memory.
I had heard mixed reviews about The Here and Now, but I was delighted to receive a finished copy for review from Random House (thank you!). I went into this book with really low expectations, and was pleasantly surprised by the story! It's a dystopian-esque story, with a time travel element. I'm quite picky about my time travel books, after my husband explained to me how
you can't mess with the space-time continuum
. Ann did this concept really well and wove together a time travel story that made sense and respected the conventions of the genre. There were a few elements of the story that were predictable, but other moments that took me by surprise.
If you're on the fence about this one, I'd recommend that you take a chance. Sometimes it works out in our favour when a book has less hype, and we stumble across a pleasant read. The Here and Now definitely fell into that category for me, and I'm happy that I read it.
Note: A finished copy of this novel was provided by Random House; however, this fact did not influence my review of this book in any way.